UPWARD SPORTS PROGRAM
---
The Schedule
Celebration
PLEASE HOLD THE DATE: The Celebration will be on February 23rd. For more information about the Celebration and the nationally renown Storyteller,and Professional Goobernugget, performer Keith Coast, CLICK HERE.
Please put this on your calendar now, it is a DO-NOT-MISS EVENT to wind up the Basketball Season.
Overview of 2018-2020 Calendar
The schedule for Upward 2019-2020 is as follows. When teams are finally assigned, practice times and the Game Schedules will be posted. Please note that weather may force us to schedule makeup games before and/or after the Celebration, but we want every player to have as much time on the court as possible.
June 5-6, 2019 - Lil-Dribblers Summer 2019 BB Camp featuring former Lobo - Marvin Johnson -->
August 1, 2019 - October 13, 2019 - Early Registration
Octiber 13, 2019 - Staff Training
October 14, 15, and 17, 2019 - Evaluation and Payment Sessions, 5:30-6:30PM Reqd: Must attend one of these
October 23,24, Nov.10, 2019 - Coaches, Officials, Scorers Training
Week of November 7, 2019 - Team Assignments
November 11, 2019 - January 2, 2019 - Pre-Season Practice Sessions
January 3, 2020 - Upward Games Begin!!! Practices continue throughout the season
January 10-11, 2020 - Rice Bowl (Learning to Give)
January 17-18, 2020 - Food Truck
January 24-25, 2020 - Pizza Days and TEAM PHOTO SESSION (required), Show up 45min before game starts
January 32-February 1, 2020 - 50-cent Hot Dog Days
February 7-8, 2020 - Sponsor Recognition Days
February 14, 2020 - No practices or games
February 15 2020 - Food Truck, Antique/Classic Car Show
February 22, 2020 - Celebration Schedule: Food and Fun 3:45PM, Celebration 5:00PM
June 4-5, 2029 - [Tent] Lil-Dribblers Summer 2019 BB Camp
Practice Schedule
The Practice Schedule for all teams is shown below. Click on the image to download a copy of the file for printing.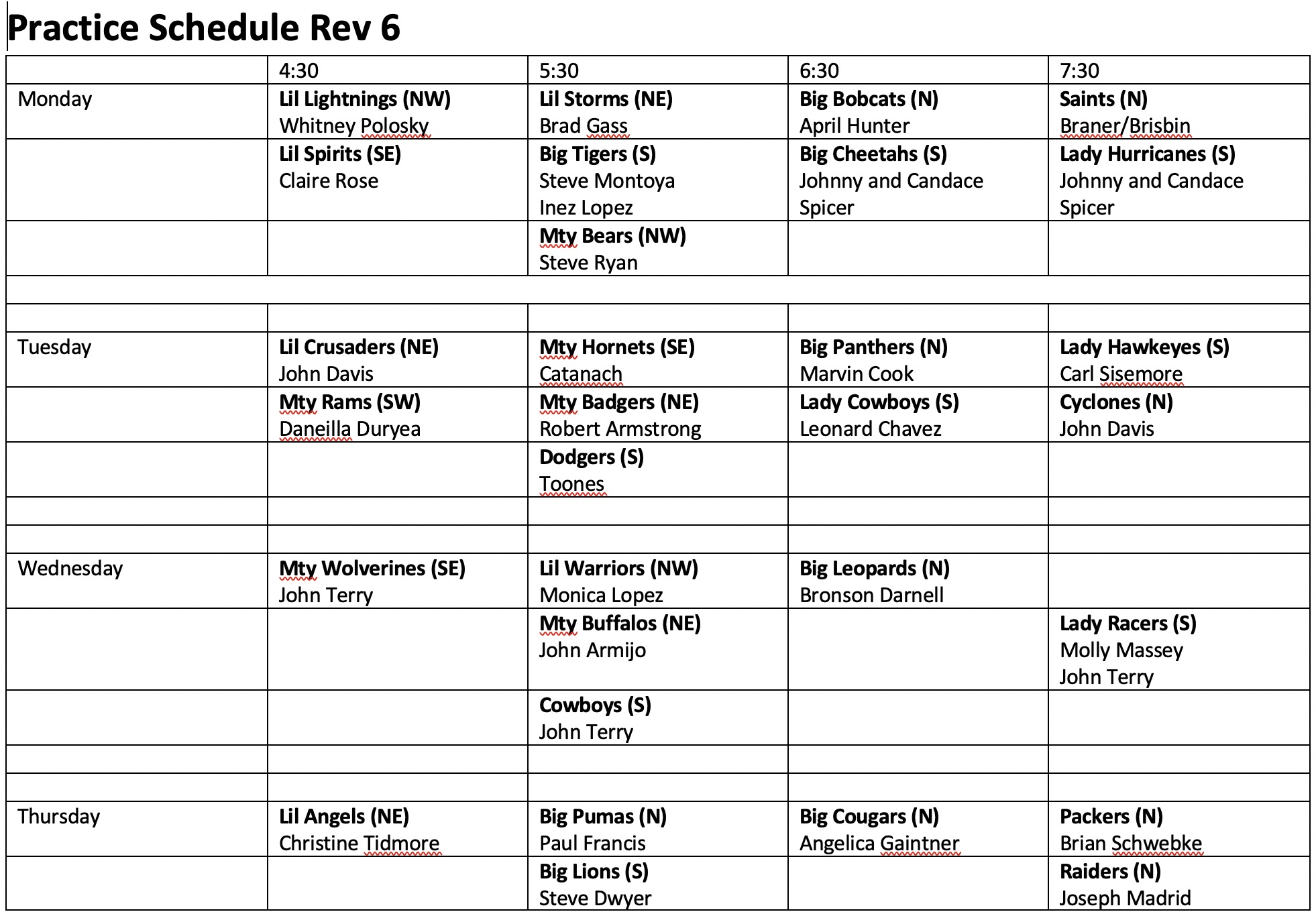 Game Schedule
The composite schedule for the current Upward Season, including games, cheerleading, and referees, is shown below. To download a copy of the file for printing, CLICK ON THE IMAGE.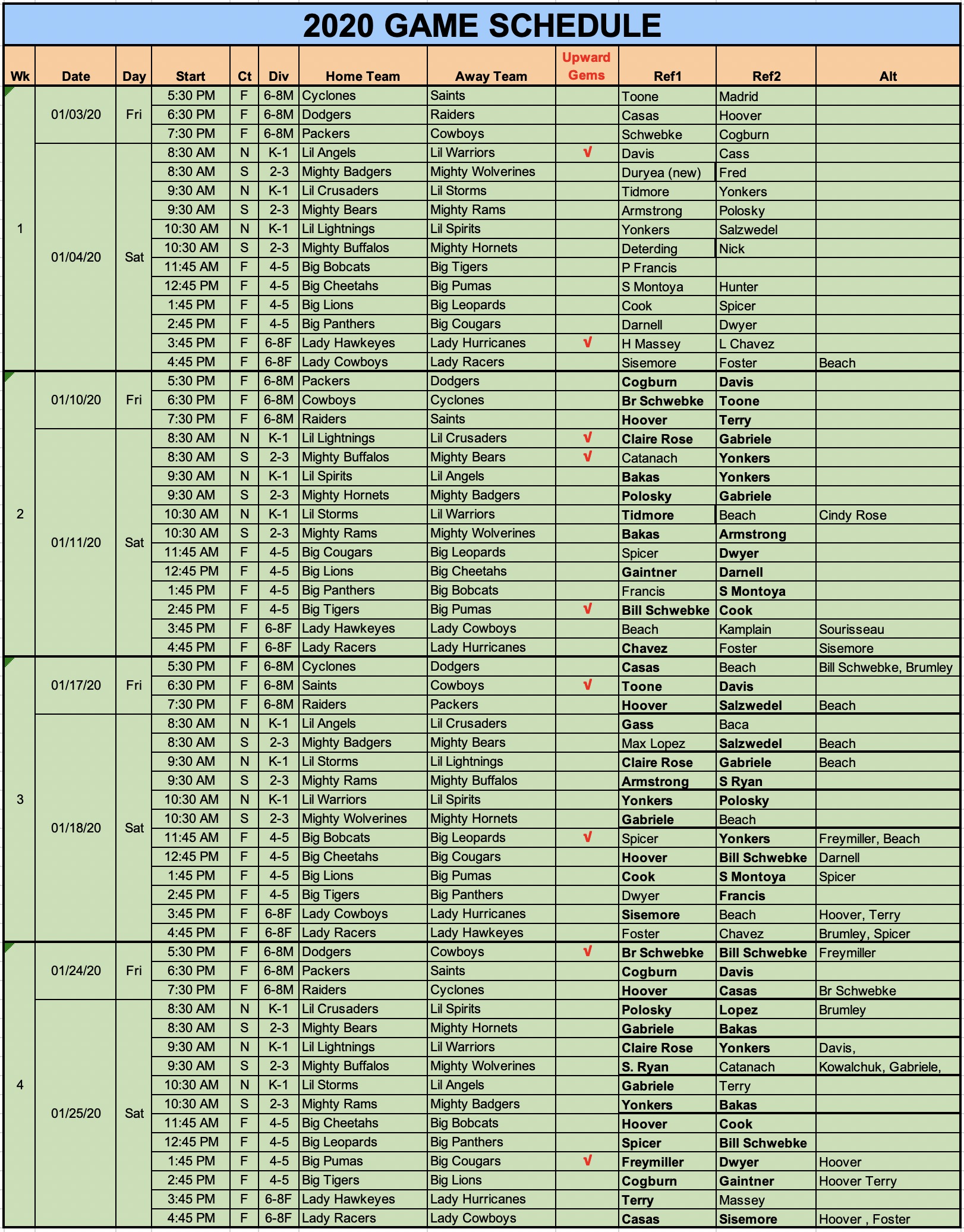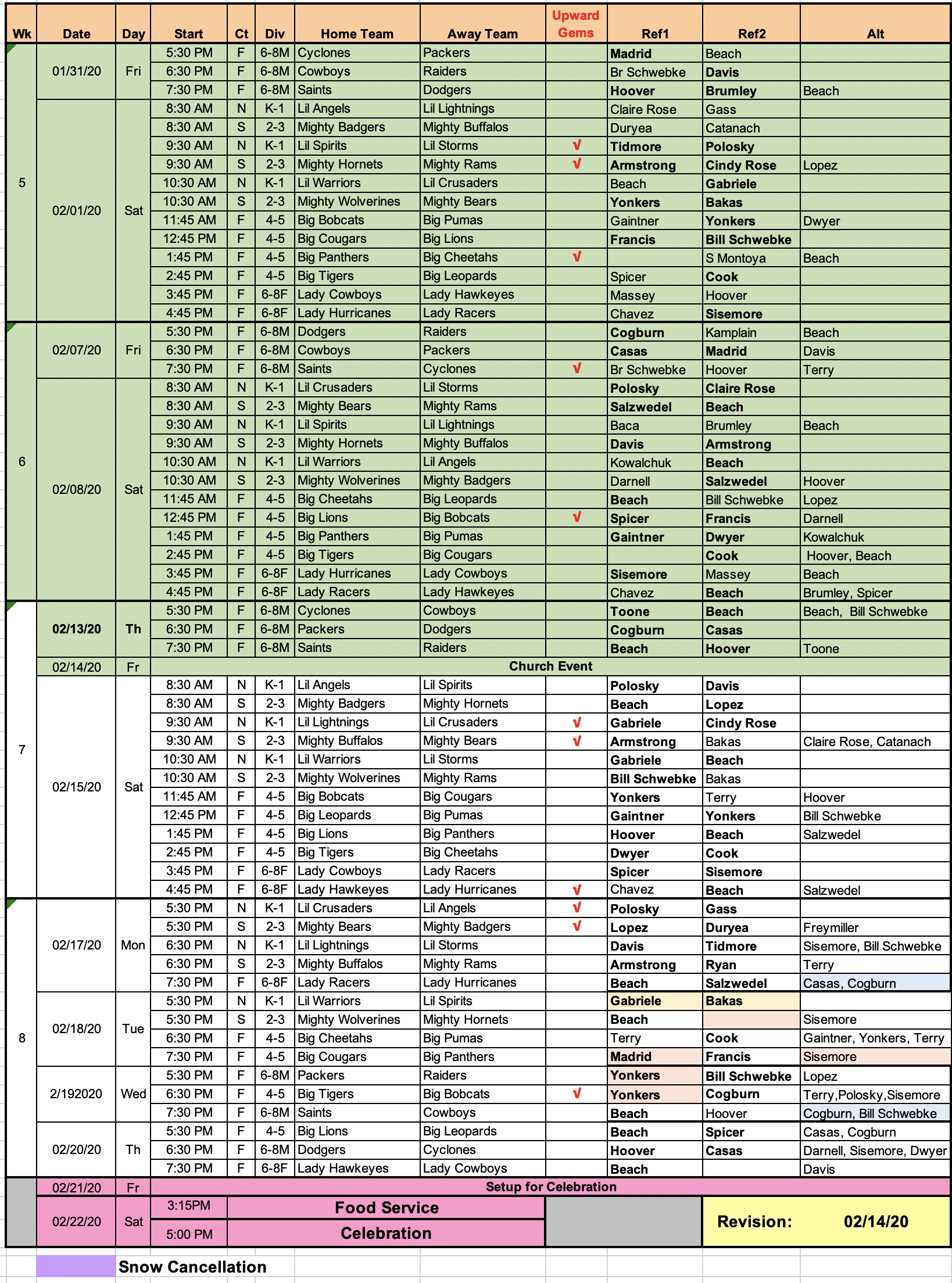 Team Rosters
The team members for each Basketball team are shown below. Click on the image to download a copy of the file for printing.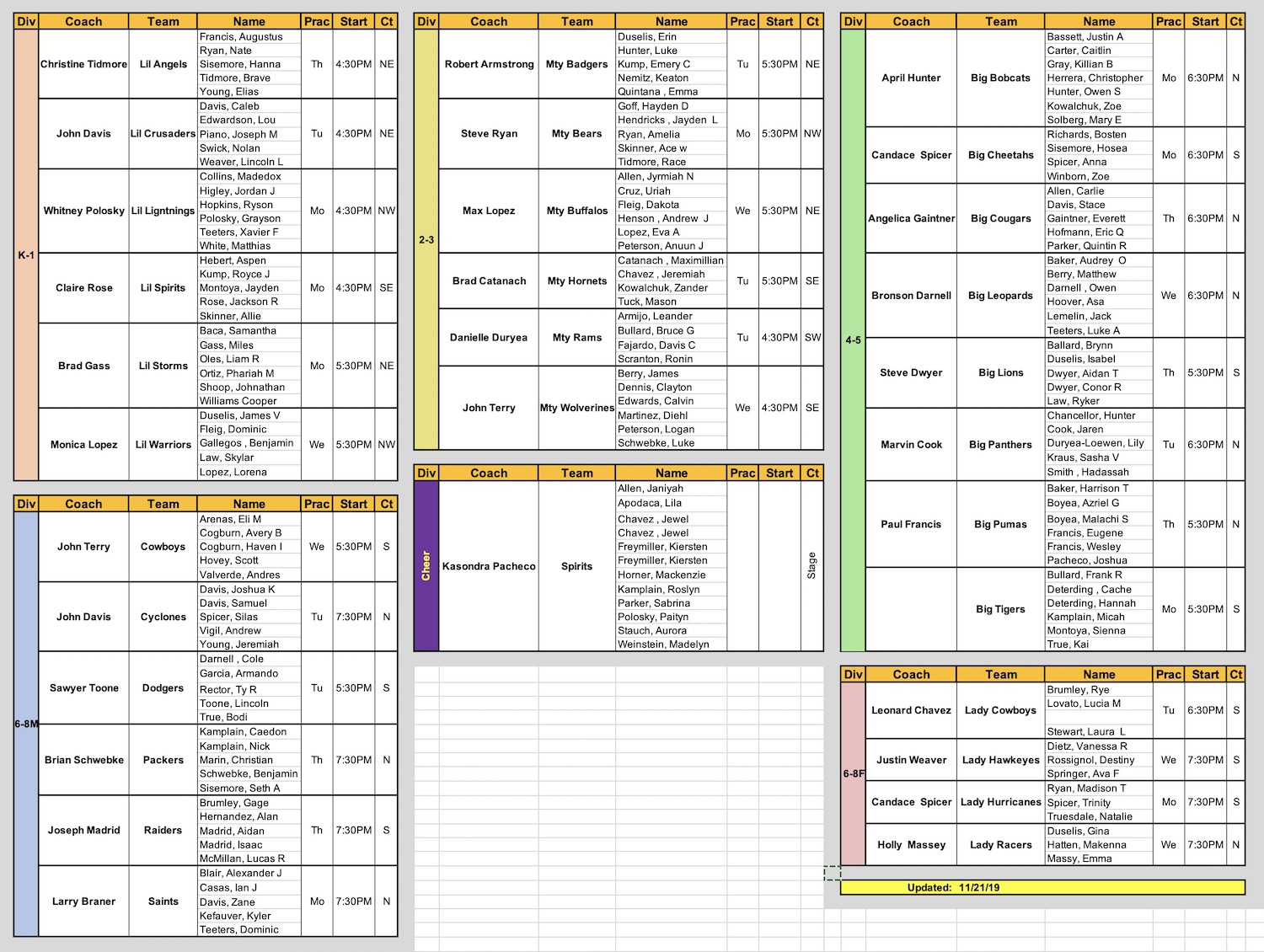 Please check back occasionally to assure that the schedule has not changed. We are so excited to have you in our program. Things continue to improve as we gain experience. Thanks to all for your patience during the Upward season and pray for our continued success in Christian sports for the East Mountain region and Albuquerque!
Updated: DET 06/04/19